5 Common AC Problems You Could Experience During The Hot Texas Summer
Lets face it, summers in Texas are as hot as a two-dollar pistol. In fact, the highest temperature ever recorded in Texas was 113℉!
Because the heat is often severe, you need to make sure your air conditioner is in tip top shape! However, even if you do everything right and schedule regular maintenance checkups, breakdowns can still occur. Be prepared for these common Texas summer AC issues so you can spend less time tinkering with your system and more time lounging by the pool!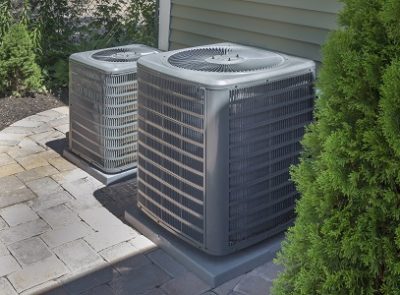 Fan Problems

If the outdoor fan within your AC unit becomes bent or clogged with dust and debris it will cause the blades to stop spinning correctly. Not only will this cause your air conditioning to be less effective—or to stop working entirely—but it can also impact the fan casing. The good news is, it's easy to avoid fan problems. Be sure to clear any bushes or shrubbery within three feet of the unit to keep debris from damaging your unit.

Running But It's Still Hot

What do you do if you notice the AC working but not actually cooling your home? First, make sure no one has changed your thermostat settings. If the thermostat is fine, have a professional come inspect your unit for frozen coils or a coolant leak.

It's Too Loud

Naturally, it is impossible to find a completely silent air conditioner, but there's a line between light buzzing and thunderous clanking! If your unit sounds like it is performing an enthusiastic drum solo, it may be due to a broken belt or motor bearing. Try adding a lubricant to the oil port to help your unit run smoothly again. You may also want to investigate the blower and motor assembly, which requires the help of a licensed professional.

Low Refrigerant

Refrigerant is a crucial component of your AC system, as it is the driving force behind the cooling cycle that keeps your rooms comfortable. If you are running low, chances are you will notice your home rapidly heating up. Low refrigerant is most likely caused by a leak, which will be expensive to keep refilling over time. The best option by far is to call a professional to inspect and repair your system.

Sporadically Shutting Down

When your AC keeps shutting down and turning on without warning, it is known as short cycling. Continuous short cycling wastes loads of energy and money, plus it causes excessive wear and tear on your unit that can lead to early replacement costs. Make sure your air filters are clean and clear of debris to prevent short cycling this summer.

If you are experiencing any of these common summer AC issues, give the friendly staff at Garner Heating & Air Conditioning a call at 512-392-2000 ! We're happy to answer your questions and resolve your comfort problems!

Why Consider a Smart Thermostat » « National Electrical Safety Month