Helpful Tips For Selling Your House – AC Replacement Edition
A common concern we at Garner AC hear from homeowners in the Hays County area is what to do with their AC system in preparation of selling their house. If your system is over 10 years old, do you need to go ahead and schedule an air conditioner replacement before listing the house? Or is it something best left up to the potential homebuyer to incorporate into sale price negotiations?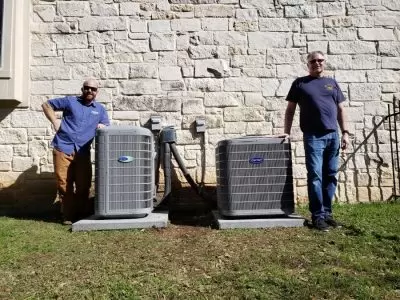 There are a few things to consider, so we laid out a few AC replacement tips for selling your house.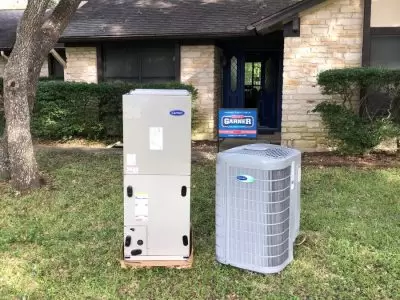 If you have been having a difficult time selling your house, you may want to consider showing that you have the best to offer with a new unit. It won't do the bulk of the sale, but it may just be that one bonus that seals the deal. On the other hand, the buyer might not care too much. Some people are fine with something that just works, and won't necessarily be swayed by the latest and greatest.
What are HVAC Units Like in Your Neighborhood?
Check ads for homes for sale in your area. If you notice a pattern of new HVAC units advertised, your home might not measure up. If there doesn't seem to be anything advertised in that regard, it's probably not a factor weighed upfront.
Leaving a very old unit might scare away potential buyers. If they walk through your home and one room is icy cold and one room causes them to break a sweat, they might find it off-putting. Besides, no one wants to think they need to make a big HVAC purchase right after moving in. These are the signs of an imminent breakdown that might bother potential buyers: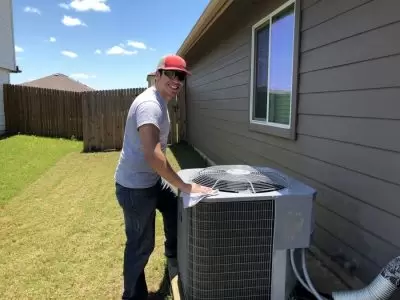 You have a hard time controlling the temperature.
Sometimes warm air comes through your vents.
The airflow is weak.
The system is making disconcerting noises.
Your energy bills are constantly increasing despite not changing anything.
Your home takes a very long time to cool down.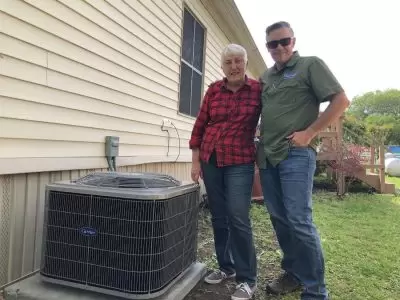 If you can't afford a replacement prior to the sale of the house, you may be able to get by with a maintenance and duct cleaning before the inspection. However, many hvac companies including Garner, now partner with financial institutions to offer financing and specials that make the process less painful. And if that means a significantly higher sale price, you may just be worth your time!
Need more air conditioning tips for selling your house? Get in touch with Garner at  512-392-2000  to speak with a professional about potentially replacing your air conditioning unit. Whatever you decide, we wish you the best of luck with your sale!