Watch Out For Signs That Trouble Is Brewing In Your Attic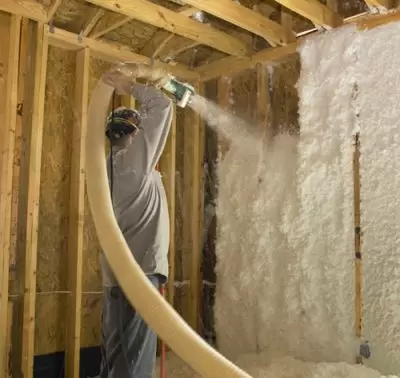 Unlike your furnace or air conditioner that usually make noise when in distress, insulation is a bit more reserved. However, just because it isn't making any noises doesn't mean your insulation is good to go. In fact, issues with this essential component of your home comfort system can cause significant comfort problems if not functioning properly, and can even take a toll on your health!
4 Insulation Problems To Look For The Next Time You're In Your Attic 
Gone Missing 
While this seems like a very obvious problem, sometimes a piece of insulation is moved during maintenance or a repair on another system and is never replaced. Blown-in insulation can also compress over time, leaving you with insufficient coverage. This will naturally leave gaps in your insulation, allowing cold air to seep into your home during the wintertime, and hot air to leak in during summer. This means you will have to crank up your AC or furnace even higher, which will result in higher energy bills.
Pesky Pests
No, that scratching noise isn't a ghost! While the insulation itself may not make any noise, small animals could still make their way into your home and nest in your attic. Birds, squirrels and mice often consider insulation a suitable place to eat and sleep, so be sure to call pest control before you have a whole zoo on your hand!
Blocking Vents 
Proper ventilation is crucial to your home's indoor air quality, and if your insulation is blocking one or more vents, moisture will not be extracted from the air and will instead settle into your insulation, leading to mold growth. Mold is not only unsightly, but it also gives off a musty smell and can cause symptoms such as sneezing, headaches, runny nose and coughing.
Old Insulation 
Depending on the type of insulation you have, it can take over 80 years for yours to finally kick the bucket. However, many homeowners purchase older homes that had insulation installed long ago. This means your home's protective layer may be on the outs sooner than you think!  Though it might not be completely stripped away, old and deteriorating insulation will not be as effective in keeping unwanted hot or cold air out of your home. Additionally, loose insulation can cause painful eye irritation, throat discomfort, coughing and other respiratory issues.
If your insulation is causing you health problems or restricting your comfort, call or text Garner Heating & Air Conditioning at  512-392-2000 . We're happy to evaluate your insulation and provide advice on how to solve the problem. We look forward to hearing from you!