Keep Allergies At Bay With A Few Helpful Hints From Garner!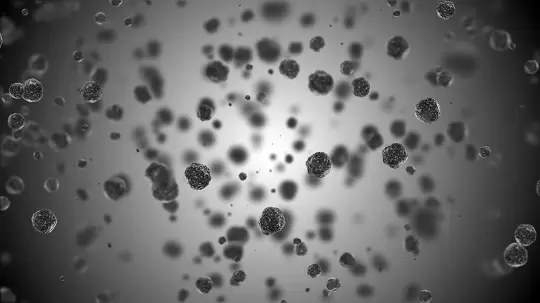 Do you feel like your allergies are a bit more bothersome this year? You wouldn't be the only one! Rising temperatures and carbon dioxide levels encourage pollen production, consequently prolonging allergy season. While symptoms are most commonly associated with spring, grass and ragweed extend hay fever into the late summer and early fall. Make sure your family is prepared for this lengthy allergy season by taking steps to increase your indoor air quality!
4 Ways to Instantly Improve Your Indoor Air Quality
Clean Your Air Ducts
During the winter months, dust and other allergens can build up within your duct system. If left unaddressed, these particles may be circulated along with the air you breathe. Your home should be a place you can escape to as allergy season gets underway, and breathing in stray pollen and other irritants certainly doesn't help! Get relief by scheduling regular duct cleaning services.
Change Your Filters
The primary purpose of an air filter is to shield you and your family from allergens such as pet dander and fungal spores, but if they are not maintained, your indoor air quality will be compromised. If your filters are too loaded up with filth, air cannot pass through as it should, forcing your HVAC system to work harder when delivering the desired level of comfort. Over time, you'll experience higher energy bills and you may face additional repair expenses. You should replace your filters every 1-3 months to avoid negative effects of clogging.
Schedule AC Maintenance
Many do not realize that they can significantly benefit from simply scheduling regular AC maintenance checkups. Air conditioners are equipped with filters to trap large allergens as air passes through your unit, as well as air handlers to pull in water soluble irritants and extra moisture. During peak allergy season, your unit and filters work tirelessly to keep the air you breathe clean. However, without maintenance, your unit will become overworked and less efficient. Keeping up with you preventative maintenance ensures your AC will be able to provide the cleanest cool air possible.
Consider An Air Cleaner
In Texas, allergy season can be particularly brutal. If your symptoms are too much for you to handle no matter what you try, you may want to think about purchasing a media air cleaner. It is installed within your ducts so that it can collect irritants before they are released into the air you breathe. Media air cleaners remove contaminants such as:
Mold Spores
Pet Dander
Dust
Pollen
Fur
Bacteria
Viruses
Ready to get started? Call Garner at  512-392-2000  to schedule an indoor air quality consultation and begin your journey to clean air!