3 Reasons to Consider Your HVAC When  Hosting This Holiday Season
The weather has cooled off a little bit in Hays County, and the holidays are approaching fast—a little too fast, some might add. If you are preparing your home for friends and family to stay during this time, then it's likely you have a lot to do in a very short amount of time. Yes, it is fun to take out your ornaments and deck the halls, but there are also some "boring" details which are easy to skip.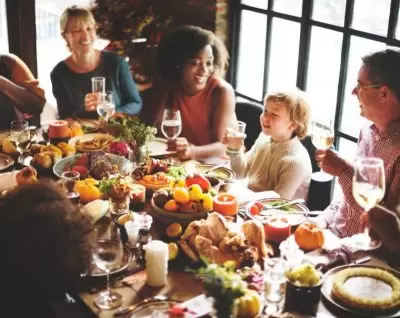 Garner is here to help you out with the oft overlooked HVAC maintenance checklist. These are three major reasons you will want to get this attended to before guests arrive.
Comfort & Joy
During festivities, most people look forward to taking off their coat and relaxing in the warmth of a cozy dining or living room. Your heat pump or furnace is usually the crux of this comfort. If it fails to run properly, your family and guests will be less than thrilled. And not everyone in Hays County is equipped to get a warming fire going.
When you have a maintenance visit, your heating system will get a professional checkup. Afterwards, you will be left certain that your heat can provide for your holiday company.
Efficiency
If you own an HVAC system that both heats and cools, such as a heat pump, then it has been a long year for it. It just finished battling our intense summer, and now it has to go up against the winter.
But is your system really up for its next task? Is it running inefficiently, costing you an arm and a leg? Here are a few signs your heat pump efficiency is not up to par:
Weak airflow.
Higher than normal energy bills.
Air feels cooler than thermostat reading.
Heat continuously runs or short cycles.
Don't throw away your money on inadequate heat. Instead, consider a professional tune-up to return it to its original performance efficiency.
Health
Do you know what harmful particles are floating around in your air? Don't panic—most people don't. But there are ways to reduce contaminants such as:
Flu Germs
Bacteria
Dirt
Pet Dander
Other Allergens
It is always unpleasant to swap germs instead of presents, but this year, maybe you can stick to the gifts. Just be sure to halt the spread of germs and allergens by changing your filters and getting your system cleaned by a pro.
We Can Help You Get 100% Ready
If you want to be on top of every detail before the holidays are in full swing, make sure your HVAC system is up for the challenge to bring you comfort, joy, efficiency and better health. If yours in need of a maintenance visit, contact Garner at  512-392-2000 .