Call Garner For Impeccable Ductwork Services in Hays County
Many companies neglect the "V" in "HVAC," but not Garner. Ventilation is a crucial part of your heating and cooling system in Hays County. When made and maintained correctly, air ducts provide efficient ventilation to the rooms in your home. But when they are in need of a repair or maintenance, they can quickly cause an unpleasant spike on your electric bill. Let Garner's highly-rated air duct service keep your home's duct system in good working order by calling today!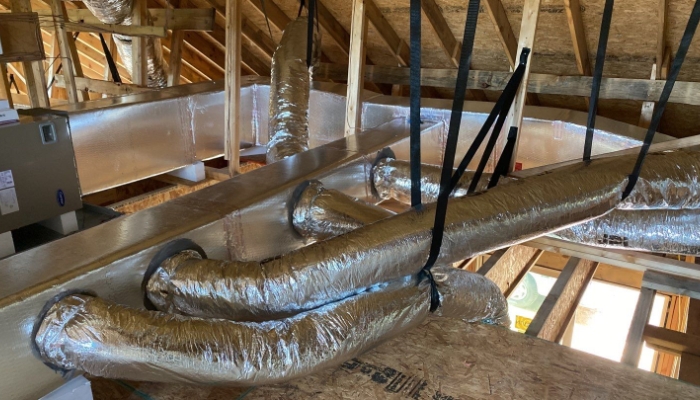 Choose Air Duct Service From Garner & Increase the Power of Your AC & Heat
Garner provides:
Duct Repair & Sealing - Do you suspect you have a duct leak? Pretty positive you do? Here are the facts according to Energy Star: 20 to 30 percent of conditioned air is lost through leaky ducts in an average house. And DIY fixes like duct tape aren't actually effective for ducts! We can seal it and/or replace parts of your ducts to bring you effective heating and cooling.
Duct Installation - If you are adding on a new room or installing ducts in your home for the first time or need a redesign, we guarantee a great experience with our team. We always keep the work area perfectly clean after our jobs well done, even if it is unlikely people will use that part of their home.
Duct Cleaning - If you are experiencing excessive dust, mold, aggravated asthma, allergies or other health issues, hiring Garner to clean your HVAC system's ductwork will help eliminate unwanted bacteria and allergens that have built up within the vents and circulated throughout your home.
We Are Family Founded & Loyal to Our Community
Garner was foundedin 1988 by a family committed to serving Hays County. We have provided HVAC services to homeowners looking for a company that cares about their needs and not simply a service. We aimed for every necessary qualification, certification and license to best ensure our 100% satisfaction guarantee. Care was taken to hire clean, drug-free experts to positively represent us through their workmanship.
Over 30 years later, our satisfied reviews speak for themselves about how we have completed those goals in our HVAC and duct services. Give us a call at 512-392-2000 to experience the Garner difference for yourself!