Dependable Comfort All Year Long
A heat pump is a bit of a misnomer. It not only heats your home but doubles as an air conditioner as well. It even dehumidifies. It is best for places that have hot summer and mild winters, perfect for Hays County, Texas. Garner is a Carrier Factory Authorized Dealer and can ensure your home has a professional heat pump installation and trusted products.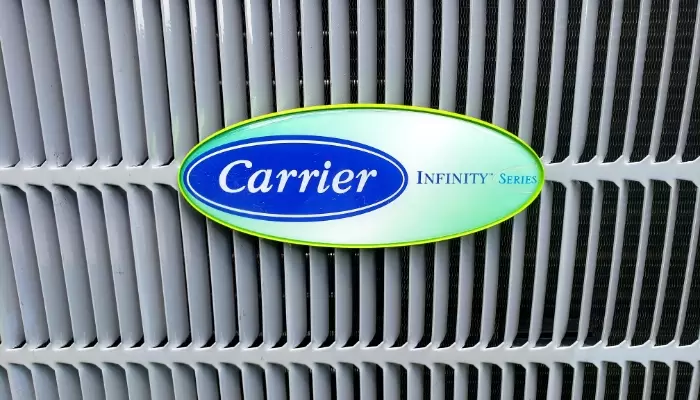 Your Best Heat Pump Options
A heat pump will come with a SEER (Seasonal Energy Efficiency Ratio) rating for the air conditioning part. Generally, the higher this number, the higher the efficiency of the unit. It will also come with HSPF (Heating Seasonal Performance Factor) that goes up in a similar way. An Energy Star label will guarantee the efficiency.
Here are a few other considerations
Alternative Refrigerants - Many refrigerants are detrimental to the environment. In fact R-22 refrigerant is being phased out and choosing a unit that can run on a safer refrigerant is a great move.
Sound Options - Newer technologies like compressor sound blankets help make your heat pump quieter.
Moisture Filters - Many units dehumidify the air, but a moisture filter will go a step further and protect parts of your unit from excess moisture, helping extend its life.
We Respect Your Search For Reliable Products and Services
Garner has been in business since 1988, and over that time, we have seen the evolution of the heat pump. Newer models have come a long way in terms of efficiency and reliability, and we are proud to offer and install quality products. We also take pride in our:
Lifetime Limited Warranties

NATE & EPA Certified Installer

100% Satisfaction Guarantee

Professional Methods, Including Sizing Calculations

Courteous, Friendly Team of HVAC Experts
Is a heat pump the home comfort solution for your home? Give Garner a call at 512-392-2000 for a heat pump installation estimate today!