Restore Your Comfort on Hot Days in Hays County
When your AC is having trouble, it might display one of several signs that mean it is on the fritz. Or, it may have stopped working completely. Garner knows how to get to the root of an air conditioning repair job so that your home can be fresh and cool once more. And we'll leave you with knowledge on how to avoid a similar repair in the future.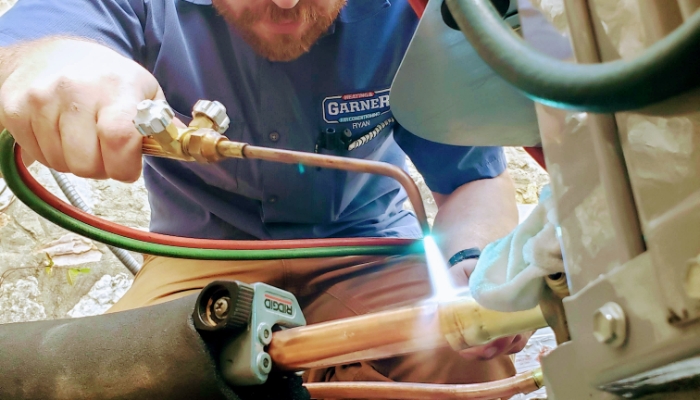 Signs You Need an Air Conditioning Repair
There are many signs you could benefit from a repair other than your AC just completely failing or blowing hot air. Ignoring them could lead to a bigger repair and sometimes they are problems within themselves. Call for a repair today if your AC is not working!
Odd noises, including banging, squealing or grinding.

Odd smells.

Excess moisture.

Weak airflow.

No AC response from thermostat.
Choose the Company That is Speedy Yet Reliable
Garner will never rush through a repair. Our experts are professionally and thoroughly trained to quickly identify an issue and take prompt action while not skipping a step. They are all EPA certified, friendly and from a strictly drug-free workplace. We also take pride in our:
Carrier Factory Dealer Authorization

100% Satisfaction Guarantee

Dedicated Team With no Subcontractors

31-Year History of Being in Business
If you are interested in steps to avoid repairs in the future, check out our page on, "Why Maintain Your System?" Regular HVAC maintenance is our top recommendation for avoiding breakdowns as well as extending the life of your system and having a system that runs at maximum efficiency.
Call us at 512-392-2000 when you're having air conditioner problems. We'll fix it in a jiffy!