Get Cleaner Air While You Rest Easy
For those concerned about the quality of their indoor air, a Duct Air Purifier is a very convenient solution. It is installed in your ductwork so that it can purify air as it is circulating and it won't take up space in your home. Duct Air Purifier work easily in any system: gas, oil or electric. You will benefit the most from an air cleaner if someone in your home suffers from allergies or asthma or if someone smokes inside. However, everyone will experience the benefits of breathing air with significantly reduced contaminants!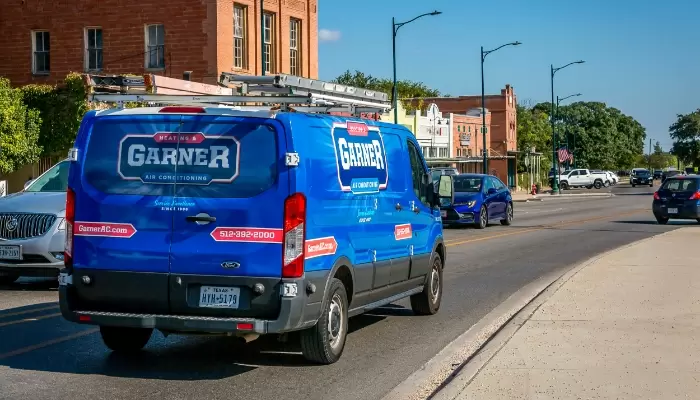 Do air purifiers protect from Covid?
Air purifiers are a great way to keep the air in your home clean and breathable. Air purifiers can help to get rid of things like mold, dust, fur, smoke,and some bacteria and viruses in the air. Although air purifiers can reduce the risk of you contracting Covid if someone in your home is sick, the best methods of staying safe are social distancing and wearing a face mask.
What is the difference between an air cleaner and air purifier?
The main difference between air cleaners and air purifiers is how they remove contaminants in the air. Air cleaners work by filtering air and trapping larger contaminants like pet dander, mold and dust, while air purifiers work on a smaller level and can help to remove certain bacteria and viruses from your air. While both systems work on different levels, they are each beneficial and can help to improve your indoor air quality.
How much is a Duct Air Purifier?
Having a Duct Air Purifier installed in your home can help to eliminate contaminants such as pet dander, dust, mold and some bacteria and viruses. Duct Air Purifier vary greatly in cost based on the brand and efficiency of the cleaner. While some can cost only a few hundred dollars, some of them can reach well into the thousands.
What Contaminants Will a Duct Air Purifier Filter Out?
An air cleaner is basically an extremely efficient air/furnace filter. In addition to a physical filter, it uses technologies such as electrostatic charges, activated carbon and more to remove:
Dust
Pollen
Pet Dander
Fur
Mold Spores
Smoke Particles
VOCs
Some Bacteria & Viruses
Many people ask if this removal is a safe process. As a family company, Garner is concerned about the safety and health of our Hays County occupants. We only promote and provide safe products and services. There are some concerns about ozone production, but all ozone production (a natural byproduct) would be well under industrial safety minimums.
Need A Company That Cares About Your Indoor Air Quality? Trust Garner!
We have served Hays County with professional HVAC services since 1988. Heating, air conditioning and ductwork wouldn't offer full comfort without indoor air quality services. We also provide UV lights and air and furnace filters. We are family founded and still operate off of strong values of integrity and respect for you and your household.
Customers recommend Garner because of our:
100% Satisfaction Guarantee
Thorough, Professional Training
Drug-Free Company
EPA & NATE Certifications
Friendly Service
Lifetime Limited Limited Warranty on Installation Workmanship
Protect your family's health by having Garner Heating & Air Conditioning install a Duct Air Purifier in your HVAC system today. Call 512-392-2000 now!