Get Heat & AC Delivered Where You Need It
There are many reasons to expand or renovate your ductwork. Maybe you currently have a ductless house and want central heating and air. Maybe you want to add new rooms to your home or utilize the basement. Or, maybe your ducts are in disrepair and could use a little more than sealing. Whatever air duct installation you need in Hays County, Garner can provide you with professional, dependable ductwork.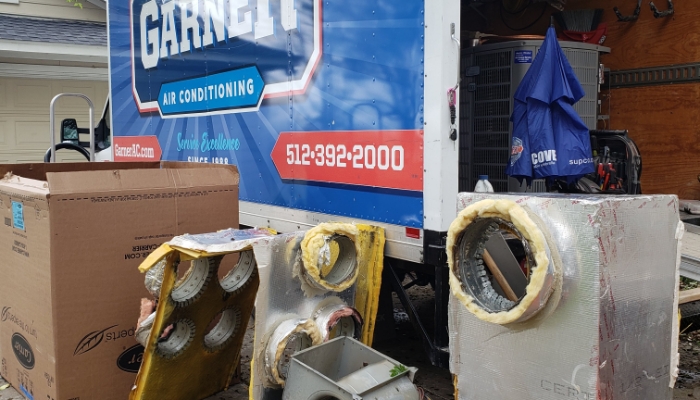 The Steps To A Quality Duct Installation
Garner's installation is quick, but it isn't rushed. We take care to make a new new structure that lasts for years. These are the steps that we take:
Step 1: Proper Design - We will layout an organized plan for where the ducts and registers should go and what size they should be.
Step 2: Strategic Cutting - If a hole in your floor needs to be made, it will be neat and have the best placement possible.
Step 3: Putting it All Together - The equipment will be properly fitted together and secured.
Step 4: Cleaning - Special care is made throughout the entire process so that your home remains clean. When our technician leaves, all construction debris and tools will be gone.
Garner Guarantees 100% Satisfaction
We can provide you with one dependable duct installation job or provide you with reliable, ongoing HVAC work and maintenance, but we will always guarantee your satisfaction. And we are here seven days a week to answer questions before and after any job we do for you. Call 512-392-2000 to get started.
Garner is a licensed company with over 31 years of experience serving Hays County. We are proud of our EPA and NATE certifications as well as our outstanding reputation.