Beat the Heat in Hays County
Having effective levels of attic Insulation when you live in greater Central Texas is paramount. Because of our long, hot summers, the heat in attic can reach 150 degrees or more. But with the proper amounts of attic insulation installed, you can keep that heat out during summer and keep it in come winter!
Without the proper levels of insulation, the heat in your attic will make its way through the ceiling and affect the comfort level in your living space. Your air conditioning system will have to remove this heat, and guess what? That costs you money!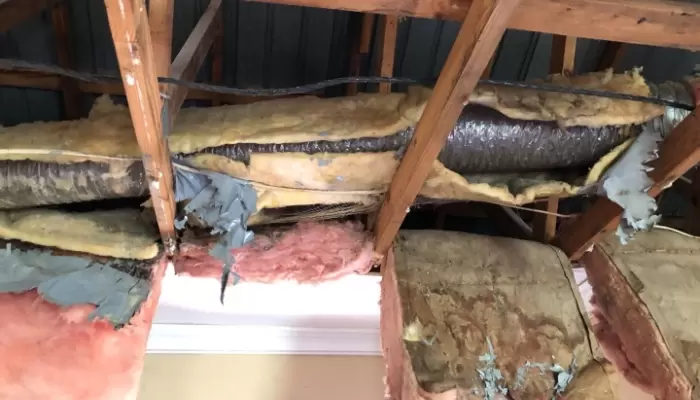 How much does it cost to insulate an attic in Texas?
The cost of insulating an attic in Texas can vary based on factors such as the size of the attic, the type of insulation used, the insulation method, and the specific requirements of your home. On average, the cost can range from $1,000 to $2,500 or more. This typically includes both materials and labor. Different insulation materials, such as fiberglass, cellulose, or spray foam, have different costs per square foot. Additionally, factors like the accessibility of the attic and any necessary preparatory work can also influence the overall cost. To get an accurate estimate, it's recommended to obtain quotes from local insulation contractors based on your specific attic and insulation needs.
How thick should attic insulation be in Texas?
The recommended thickness of attic insulation in Texas depends on the type of insulation material you're using and the climate zone you're located in. The U.S. Department of Energy (DOE) provides general guidelines for recommended insulation levels based on the climate zones defined by the International Energy Conservation Code (IECC). Texas falls into a range of climate zones, including zones 2, 3, and 4, each with varying insulation recommendations.
Insulation Becomes Damaged Over Time
Unless your home is relatively new, it's likely that your attic insulation could be degraded, due to either rodents, moisture-related damage or dirt from air leaks. Over time, insulation can compress as well, reducing its overall thickness — and its efficiency. Replacing any damaged insulation is an important first step, because rodent problems, for instance, can cause a health hazard and must be completely eradicated if rodent droppings are found within your home's insulation.
It's often helpful to have a professional assess your attic insulation to determine its condition, and assess whether you have issues. Then you can get recommendations for upgrading the insulation if needed.
What Are the Best Choices for Insulation?
In our region, most attic insulation should reach a minimum efficiency rating of R-38, or be at least 12 inches thick. Batt insulation and blown fiberglass insulation are often the best choices for an attic space. Batt insulation comes in blanket form, and can be easily laid between attic joists and studs. Adding blown insulation to an attic's oddly shaped areas helps to create an efficient space, as it easily conforms to crevices and around wiring.
You might be surprised at the difference this can make in your home. Many people say they notice an immediate difference in their comfort level and utility costs
Contact us and we will give you an honest assessment of your attic's Insulation.