HVAC Contractors With a Local, Family-Friendly Feel
After more than three decades in business, Garner continues to provide quality residential and commercial services to the residents of Hays County.
We are so determined to give our customers what they need that we offer a satisfaction guarantee for two years on repairs, and installations have a lifetime limited warranty. Our work is always 100% satisfaction guaranteed after we finish the job.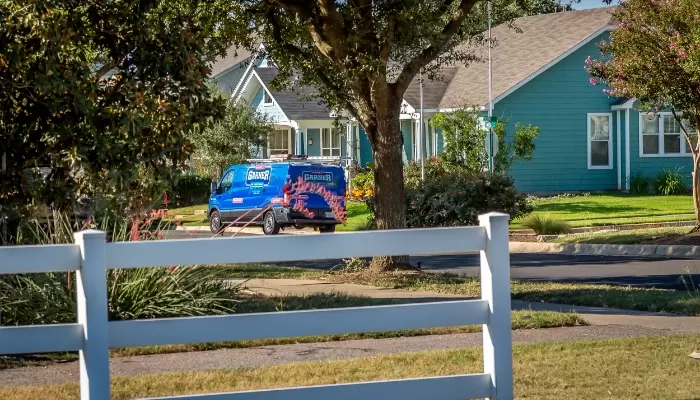 What COVID-19 policies and guidelines does Garner AC provide near Buda, TX?
Garner Heating and Air Conditioning has enforced the following COVID-19 policies and guidelines in Buda, TX:
A no hand-shake policy.
Technicians are required to wear gloves and masks.
Cleaning procedures recommended by the CDC.
Limits on group sizes as well as face to face interaction.
We are dedicated to ensuring the safety of both our customers and our technicians when providing your heating and air conditioning service. To learn more about the COVID-19 policies and guidelines we have put in place, call us today.
What heating and cooling services does Garner AC provide near Buda, TX?
Garner Heating & Air Conditioning provides the following heating and cooling services in Buda, TX:
HVAC repair, maintenance and installation.
Air duct cleaning, repair, sealing and installation.
Indoor air quality products and services.
Attic insulation.
This is a brief overview of all of the services we offer in our areas of expertise. If you do not see your heating and cooling service needs, give us a call today to find out more about our heating and cooling services.
Does Garner AC guarantee any HVAC services?
Yes, Garner Heating & Air Conditioning does offer guarantees on all of our services, whether it be HVAC maintenance plans, HVAC repairs and installations, indoor air quality services or air duct services. We are confident in the work we do, which is why we have a 100% satisfaction guarantee. To learn more about our HVAC service guarantees, contact Garner Heating & Air Conditioning today.
Garner Heating & Air Conditioning Stands By What We Do
So how are we able to offer these guarantees with such assurance? The answer lies in our determination to do what is right in the industry. We take "best practices" very seriously. Some of the ways we accomplish this are by:
Being a Carrier Factory Authorized Dealer - This ensures more training and expertise for our recommended brand.

Following city and state codes, including permits and inspections where required.

Complying with Texas Department of Licensing and Regulation - This includes using proper room-by-room calculations to ensure proper equipment sizing.

Having a NATE certified lead installer.

Ensuring all other staff are EPA certified/registered.

Use of proper equipment and practices such as digital tools, nitrogen purge and HQ mastic.

Registering limited warranty papers for you with the manufacturer.

Protecting your home with clean drop cloths, floor mats and genuine courtesy.

Providing a follow-up quality control inspection.
All of Garner's HVAC Contractors are Family-Friendly
We do not use sub-contractors, which means we can tell you with 100% assurance the type of person that will be working around your home and family. As another method of keeping our customers safe, Garner has $3 million in liability insurance. All of our employees are drug-free, wear clean uniforms and are always happy to help you.
Take a look at our services to see how we can satisfy your particular HVAC need. We even provide professional indoor air quality services as well as expert ductwork and attic insulation. We provide what you need most.
Call us at 512-392-2000 .