We Fix Ducts To Improve Efficiency
Central heat and air relies on ducts to provide a consistent temperature all throughout your Hays County house. But if the ducts are compromised through wear and tear, you might notice several signs, such as:
Abnormally high utility bills in winter and summer.

Visible kinks in the ductwork.

Difficulty heating and cooling despite adjusting the thermostat.
Ducts that are at risk for holes and tears include ducts that are:
Older.

Located "out of the way" in crawlspaces or attics.

Improperly installed from a disreputable company.

Self-repaired with duct tape or improper sealant.
Garner's air duct repair and sealing service will take these problems off your hands and transform your ducts into perfectly secure air tunnels.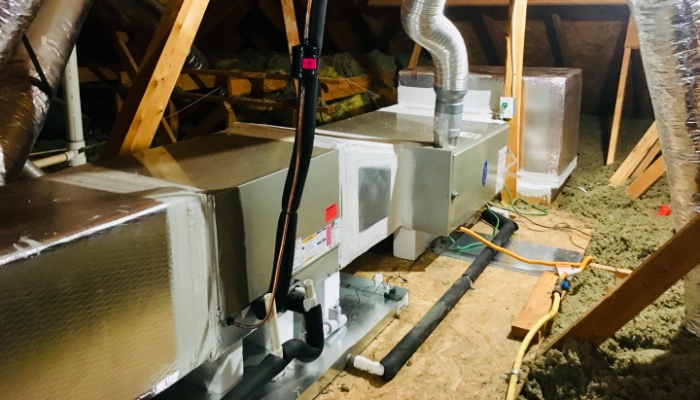 Calling Garner For Help With Air Ducts Promises Better Heating & Cooling
How much air is lost from ducts in an average home? If you guessed 20 percent or higher, you're right on the money. Sealing up damaged ducts can give you a similar experience to upgrading to a higher efficiency heating and cooling unit--now just imagine what both of those improvements could do together!
Even without a system upgrade, having repaired or sealed ducts by Garner will raise the efficiency of your whole system and leave you assured that your whole duct system is in good working order.
Garner is the HVAC Company That Listens to the Needs of Hays County
Since 1988, we have seen a lot of heating and cooling technologies come and go, but secure ductwork is one thing that hasn't been a fad. Our experts know how vital it is for your system, and we take care to doing each job correctly the first time.
The community chooses us for our
100% Satisfaction Guarantee

Well-trained, Licensed & Experienced Staff

Drug-Free Company

Honest, Family Mentality
If you're concerned that your home has leaky air ducts in need of sealing and repair, call 512-392-2000 . We'll evaluate your ductwork and make a recommendation to improve your energy efficiency and home comfort.