Call Garner For Five Star Service in Hays County
When Hays County needs reliable heating and air, Garner is a top choice. Our testimonials make us stand out in Hays County for service that not only improves heating, cooling, indoor air quality, attic insulation and more, but also for having expert staff that genuinely care about the community.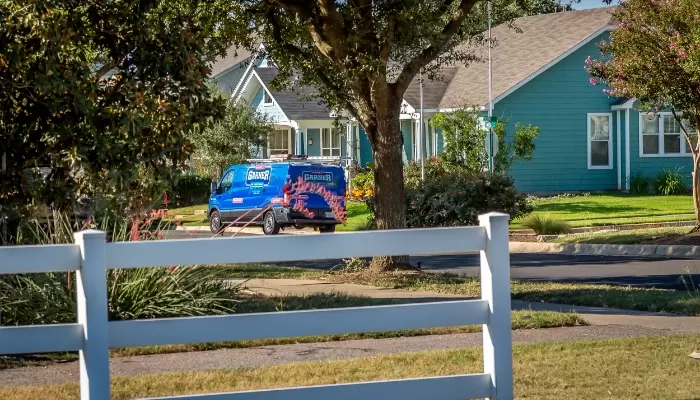 Service Areas
We proudly extend our professional services to:
What service area does Garner AC cover?
Garner AC primarily services Austin, TX and cities south of Austin. We also cover surrounding areas north of San Antonio, such as New Braunfels, TX. Whether you live near Driftwood, Dripping Springs, Manchaca, Uhland, Wimberly, Maxwell, Lockhart, Kyle, Woodcreek, Mountain City or San Marcos, we have you covered. If you are unsure if we provide heating and cooling service in your area, call us today.
What is the average cost to replace a HVAC system near Hays County?
The average cost to replace an HVAC system in Hays County is around $7,000-$15,000. The price can vary depending on: 
The type of HVAC unit you want installed. 

The size of the HVAC unit you will need.

The cost to remove your old HVAC unit and install the new one.
Getting your old HVAC system replaced with a newer HVAC system is a great way to cut down on repair costs and energy costs each year. To find out more about getting your HVAC system replaced, contact us today.
How often should home HVAC be serviced near Hays County?
A home HVAC system should be serviced at least twice a year in Hays County. Having your HVAC system serviced once before the cooling season and once before the heating season is the best way to ensure your HVAC system is able to run as efficiently as possible. Regular servicing can also help your HVAC system last longer and require less repairs. To get your HVAC system serviced, give us a call today.
How Does Garner Show We Care?
The answer lies in the way we structure our services all the way down to our friendly technicians paying attention to your needs and preferences. We provide a full range of HVAC services, from repairs to replacements to maintenance. We also partner with Carrier to provide specialized service and to help those who need financing. When it comes to dispatching one of our staff, you will receive those services promptly and with the courtesy you deserve.
Call us today at 512-392-2000 for a free estimate! We will be there quickly no matter where in our service area you are located.
Local Reviews
Garner Heating & Air Conditioning Inc
Rated
5.0
out of 5 stars based on
683
customer reviews
Our Reviews by City
---