Garner's Gift of Heat Program
The Gift of Heat Program is something really special to all of us at Garner Heating & Air Conditioning. It's one way we can use our talents and resources to give back to those in need.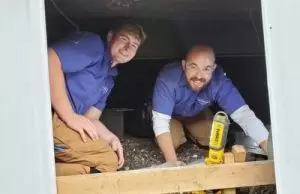 One of the hardest things our technicians run across is when they go to a home and the homeowners have no means to replace or repair a non-functioning or failing heating system. It really hits home. That's why we started this program! We started searching for ways to do it and ran across a company in Oklahoma, who had a very successful program doing this same thing! They really inspired us and, thankfully, Carrier was generous enough to see our vision and jump right in to help too!
Our Hope For This Program Is That It Does 3 Things:
1. Brings glory to God! "In the same way, let your light shine before others, that they may see your good deeds and glorify your Father in heaven". Mathew 5:16
2. Bless families in need or going through a tough time. Show them the love of Jesus through our actions. Jesus said; "So now I am giving you a new commandment: Love each other. Just as I have loved you, you should love each other. Your love for one another will prove to the world that you are my disciples." John 13: 34-35
3. Inspire and motivate others in a position of influence to do the same! Just like we were inspired by another company, I urge you to use your talents and gifts, as a way to bless others. Imagine a world, where everyone was intentional about helping others! So if you know of anyone who is in need of a gift that warms the heart as well as the home, nominate them for the Gift of Heat! "Let us think of ways to motivate one another to acts of love and good works". Hebrews 10:24
Thank you all for your support in this program!
To nominate someone, use our "Nominate" box.
Sincerely,
Doug & Karen Garner and the team at Garner Heating & Air
2022 Gift of Heat Recipients Mr. & Mrs. Gamez in Kyle, TX!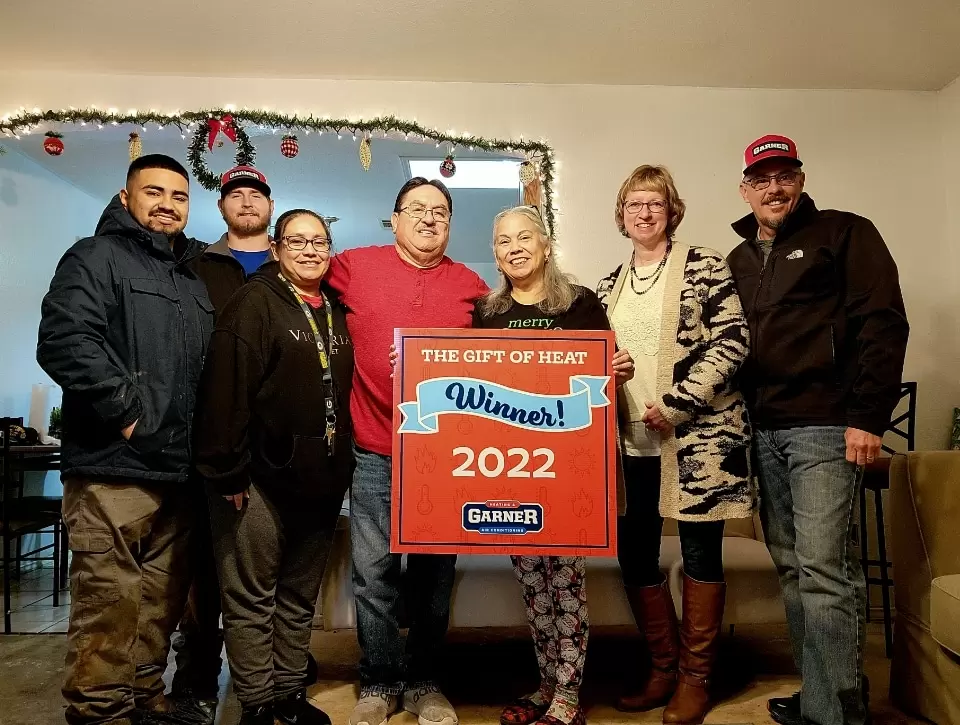 Our veterans give so much for this country, so it is our honor to be in a position to give something back. This year's Gift of Heat recipients are Mr. & Mrs. Gamez who live in Kyle. Mr. Gamez is a veteran, and due to ongoing medical bills they've not been able to enjoy a functioning furnace for several years. Thankfully their niece, Clarissa Flores, nominated them this year, because they were definitely deserving. Keven, Jason and Ethan did their usual beautiful work, installing a new Carrier/Bryant furnace, A/C Evaporator, thermostat and filtration. Mr. and Mrs. Gamez were very grateful and even made a batch of homemade tamales for our installation team!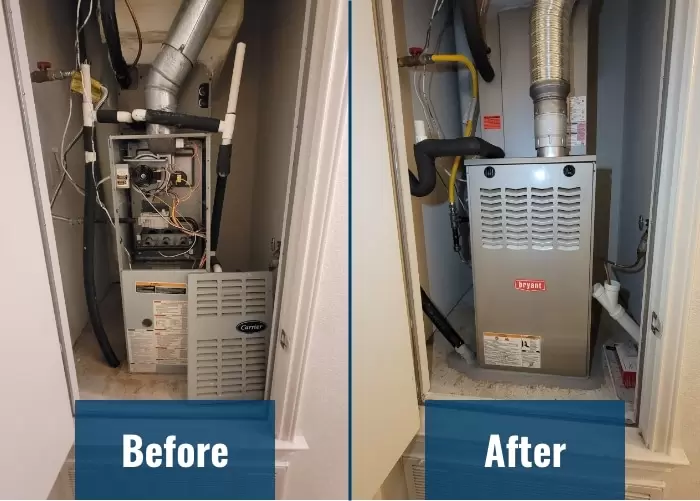 2021 Gift of Heat Recipient The Hurtados in San Marcos, TX!
We were able to replace an unsafe, faulty heater for the Hurtados before the cold set in. They are a great family and were very grateful!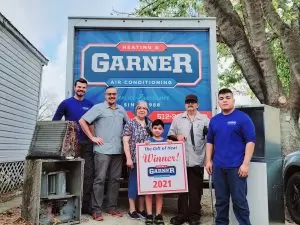 2020 Gift of Heat Recipient Ms. Butler in Kyle, Tx!
We replaced her duct system that had been torn up by rodents, then we sterilized her whole system and made repairs to ensure her existing heater was ready for winter.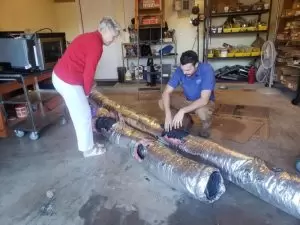 2019 Gift of Heat Recipient Mr. Clemente Saucedo!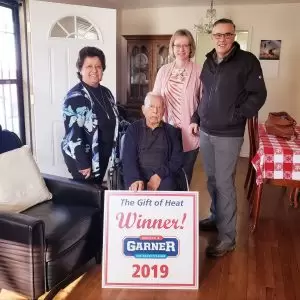 A longtime San Marcos resident, Mr. Saucedo has lived in the same home for over 65 years and is this year's Gift of Heat recipient! Unfortunately, Mr. Saucedo experienced a complete home flood in 2017, which left significant and costly damage to his beloved home. Consequently, utilizing gas heaters was not an option following the flood due to safety precautions, and constantly running electric heaters in every room was not the safest option.
Therefore, Mr. Saucedo was forced to only run electric units in his home's most frequently occupied rooms, and at specific times in order to minimize the likelihood of an electrical fire; thus leaving the rest of his house without heat. No one should ever be left out in the cold, which is why we are honored to award Mr. Clemente Saucedo with a new heating system to ensure his entire home stays warm and comfortable all season long!
2018 Gift of Heat Recipient Miss Polly Duron!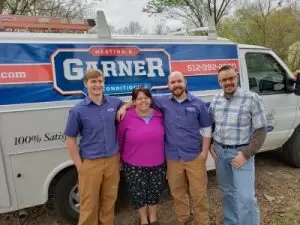 This past holiday season, our team installed a free heating system for Miss Polly Duron of Lockhart, TX, the recipient of our Gift of Heat contest! She was nominated by the lovely Miss Linda Lunday, and we couldn't be more enthusiastic to do our part to give back. It was a pleasure getting to know Polly, and we are very excited to announce her as this year's winner!
This year was exceptionally significant as several of our technicians volunteered to donate their time to assist in this endeavor, rather than accepting a typical day's worth of compensation that has been previously provided in years past. We could not be prouder of the hard-working young men on our team and we can't wait to continue this tradition of giving for years to come.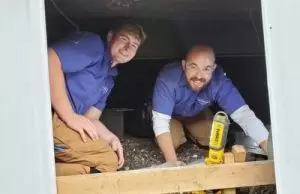 2017 Gift of Heat Recipient Miss Elvira Martinez!
88 years young, Miss Elvira lives alone in a modest home. She was nominated by one of our customers in Buda! She had a 45-year-old gas furnace that was deemed unsafe earlier this year. Many know her as a loving, caring, Godly woman that always has a smile and a prayer for everyone who crosses her path.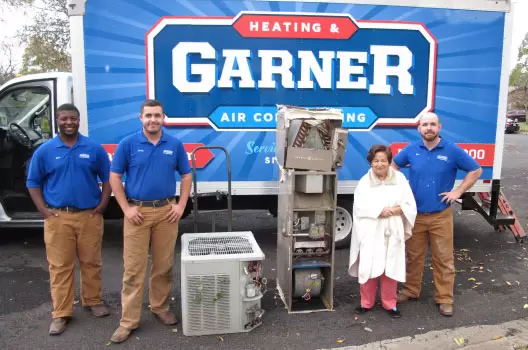 Our install team installed this new Heating (and Cooling) system on Tuesday December 6th just in time for the arrival of a cold snap! Thanks to all of you who helped in so many different ways! We are sorry we weren't able to assist all of the nominations.