We'll Take Care of Your HVAC System From the Inside Out
Your home's HVAC system is made up of many different components working in concert, and Garner Heating & Air Conditioning offers expertise and professional service for every single one. Whether your air conditioner isn't cooling you off, your heater can't bring the warmth or your indoor air quality feels like a smog-filled city, we have the experience and training needed to offer the right solution. Make sure your home is the comfortable oasis it's meant to be by calling on Garner's exceptional residential heating and air service today!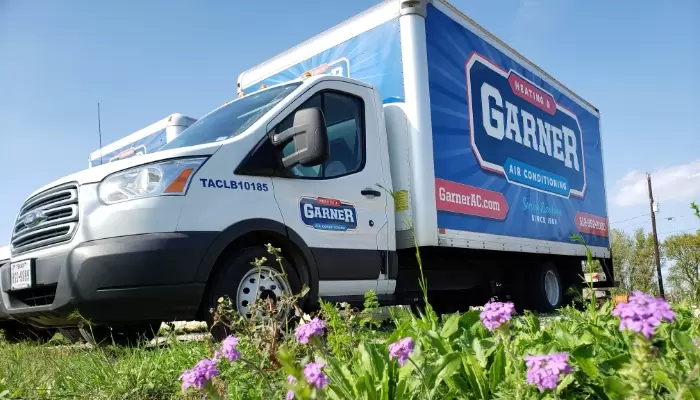 How much does it cost to get central air and heat installed?
It typically costs $7,000 - $12,000 to get central air and heat installed in Hays County and the Austin area. An HVAC professional will take many considerations into account as they create an estimate for central air and heat installation, including:
Size of the home.

A larger home will require a more extensive system and possibly more ductwork if repairs or additional ducts are needed.

System brand.

Higher-end brands will have higher-end components but will also cost more.

Customizations.

Adding features like air cleaners or germicidal lights will increase the price.
To learn more about our air conditioning and heat pump installation services, contact the experts at Garner AC today!
How should I have my home heating and AC system serviced?
Can I install my own HVAC system?
An extremely knowledgeable and experienced DIY'er may have the ability to install an HVAC system, but you should leave the job to the pros in almost all cases. 
Here are just a few of the reasons why:
Safety.

A poor installation could lead to gas leaks, fire hazards and a host of other dangerous conditions.

Technical knowledge.

Professionals are trained to install a system while minimizing problems, such as leaky air ducts. 

Building codes and permits.

In most areas, you need to obtain permits and comply with the local building codes. You may need a license to be able to work with specific system components, such as refrigerants.
To schedule an appointment to review our air conditioning and heat pump installation services, contact the trained experts at Garner AC today!
Professional HVAC Services by Garner Heating & Air Conditioning
Whatever your concern, Garner can bring you peace of mind. The many services we offer include:
Service You Can Trust, Period
Family-founded and family-focused, Garner is dedicated to providing the best service you can find, and taking care of you and yours as if you were our own. While we love positive feedback and glowing reviews, our ultimate goal is to let our service speak for itself. We are committed to ensuring that once you see the quality, expert work we do in your home, we'll become the only option you ever need. Honest. Dependable. Reliable. That's Garner Heating & Air Conditioning.
What can we do for you? Call 512-392-2000 to get started today!