Dependable AC Maintenance For Hays County
Air Conditioners are designed to look like a simple unit that takes warm air out of your home and blows cold air in. So it's easy to forget that there are tons of intricate parts working together in every cooling or heating cycle that could easily have something go wrong.
Garner can help Hays County homeowners prevent common problems, uncommon problems and everything in-between with our professional air conditioning maintenance.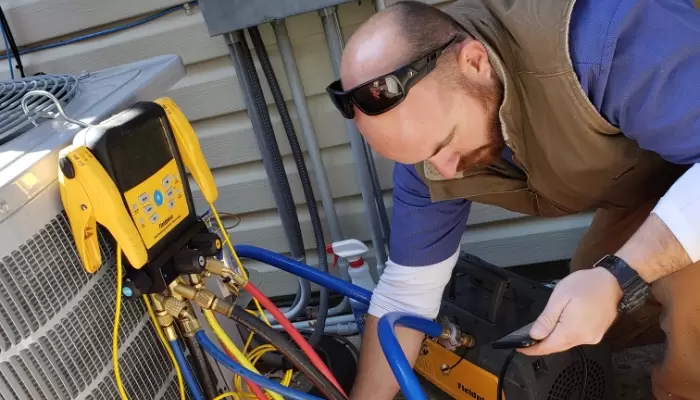 Why You Need Air Conditioning Maintenance
Maintenance is the top method of preventing breakdowns. We have an informative page called Why Maintain Your System that gives some great visuals of common problems that can be prevented with maintenance.
One part of maintenance that you can do by yourself is simply change the air filter. A clogged filter endangers your system by reducing airflow and causing the AC to work harder to achieve the same results. You can also check your outside unit and make sure there is no debris. For further maintenance, an experienced expert from Garner can help you.
You need regular professional maintenance to clean and check your unit's:
Evaporator Coil

Coil Fins

Condensate Drains

Refrigerant Line

Electrical Connections
And that is just the start of the checklist.
We Are Dedicated to the Support of Your System
After over 35 years in business, Garner has our maintenance program down to a science. We never do anything unnecessary and make sure everything necessary is completed. If you have an old or new system that you want taken care of for more years to come, our maintenance program is for you. We ensure:
100% Satisfaction

EPA Certified Experts

Family-Friendly Service

Preservation of Your Home's Cleanliness

Drug-Free Staff
Protect your air conditioner from breakdowns and high power bills. Call 512-392-2000 to schedule AC maintenance today!