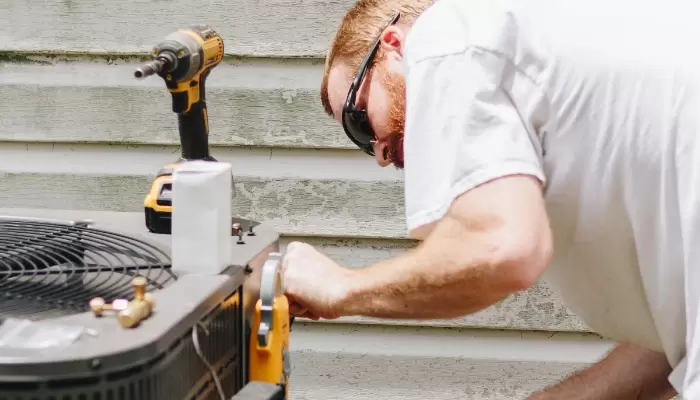 Let Us Help You Make An Informed Decision On The Best Path To Take
In the heart of Kyle, TX, where scorching summers and chilly winters are the norm, maintaining a well-functioning HVAC system is essential. But when your AC or heating system starts acting up, the question arises: should you roll up your sleeves for a DIY HVAC repair or call in the professionals from Garner, AC? Let's explore the pros and cons of both approaches so you can choose what's best for your home.
The Pros Of DIY HVAC Repair
Cost Savings
One of the most appealing aspects of DIY HVAC repair is the potential cost savings. You won't have to pay for labor, you can purchase parts online that may be cheaper, and there won't be any dispatch fees to deal with.
Immediate Action
When you're doing things DIY, you can take action right away. If you happen to have some basic tools on hand, you may be able to troubleshoot and solve your issue the same day. This is better than having to wait days - even weeks - for an appointment.
Learning Opportunities
If you're a DIY enthusiast, fixing your HVAC system can be an excellent learning opportunity. You can gain valuable knowledge about your system and hone skills that might come in handy for future repairs.
The Cons Of DIY HVAC Repair
Lack Of Expertise
The biggest drawback to doing your own repairs is simple - you may not have a clue what you're doing. All the YouTube videos in the world won't help if you don't have at least some foundational knowledge of how to use certain tools. That lack of experience can lead to damage and even safety hazards.
Warranty Issues
Most of the time, DIY repairs will void your system's warranty. Manufacturers require professional maintenance to keep things valid. You might save money short term but if there's a major issue later it could cost you more without the coverage.
Time-Consuming
Between going to Home Depot for the tools, sourcing parts online and watching tutorial videos, doing your own repairs can take hours if not days. All the while, your family is inside baking - or freezing - and cursing your efforts.
The Pros Of Professional HVAC Repair
Expertise & Efficiency
Professional HVAC technicians have the tools, training and experience to discover and diagnose heating and cooling problems quickly. They can identify issues that might go unnoticed, which saves time and money in the long run.
Safety & Peace Of Mind
It's in an HVAC professional's best interests to prioritize safety, both for themselves and for your home. They can recognize metaphorical booby traps that you might miss. Hiring a pro ensures the safety of your home and loved ones.
Long-Term Solutions
Professional repairs equal long-lasting fixes. Instead of getting it done quickly and cheaply, you have a resolution that gets to the root cause of your HVAC problem and reduces the chance of recurrent issues.
The Cons Of Professional HVAC Repair
Costs
Professional HVAC repair does come at a larger upfront cost, but that expense is often justified by the quality of work and peace of mind it provides.
Scheduling & Waiting
Scheduling a professional may involve waiting for an available appointment, which can be quite an inconvenience when the temperatures are extreme and you need your system working.
Trust & Reliability
When you've got an HVAC technician you can trust, you can't measure that in time or money. Knowing that your system is in good hands can help you avoid extensive downtime as well as a whole load of stress.
Garner AC Stands Ready For When Your DIY Fix Isn't Enough
Maybe you took a pass at fixing your unit and it just didn't work out, or maybe you didn't trust yourself to give it a try. Either way, if you've got an HVAC repair that you need done right, there's no better team to call than Garner AC. Not only will we seek out the root problem of your issue for a permanent fix, but we'll also talk you through what we're doing to give you a better understanding of your system. If you need help, call 512-392-2000 today!