5 Ways to Beat Pesky Fall Allergies With Duct Cleaning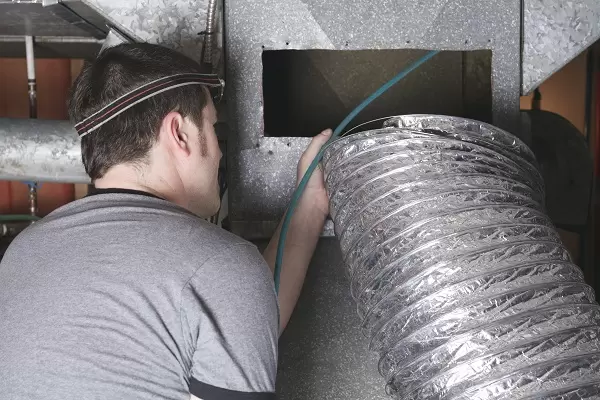 Sneezing, itchy watery eyes, coughing and scratchy throats are just some unpleasant and unfortunately common allergy symptoms. Seasonal allergies not only impact your sinuses, but may also cause you to feel drowsy and fatigued, so naturally, we strive to rid our homes of irritating allergens as soon as possible!
Enter duct cleaning. This handy service helps keep airborne allergens and toxins from circulating through your home. Make sure you schedule your next duct cleaning appointment before winter comes!
Allergens Be Gone
During the Autumn season in Texas, ragweed and cedar are the primary causes of allergy symptoms. As you come and go on your daily routines, you carry pollen and other irritants in on your clothes; these particles are released into the air and end up circulating with the air in your duct system. These toxins end up floating around along with the air you and your family breathe. Help to alleviate seasonal allergies by scheduling fall duct cleaning and keep the sniffles at bay!
Icky Infestations
If left unattended for too long, your ducts can attract critters who are looking for shelter from the upcoming winter. Not only will the smell carry throughout your home, but any waste left behind by living creatures may be picked up by passing air as well, greatly hindering your indoor air quality. Gross!
Mold & Mildew
Ducts are dark, cool areas of your home that can easily harbor mold and mildew if not properly cared for. These fungi greatly exacerbate seasonal allergies, causing sneezing, coughing, headaches and a sore throat! Naturally, if you see mold growing within your ducts, it's safe to say you're due for a cleaning. It also gives off a musty scent, which is the first sign you may want to take a look at your system.
Saves You Money
If your air ducts are clogged with dust and dirt, airflow can be severely restricted. This means your HVAC system will have to work twice as hard to deliver the desired level of comfort, resulting in costly energy bills. Additionally, the wear and tear on your heater could lead to system repairs  that could have been avoided simply by cleaning your duct system.
Reduce Your Cleaning Load
During the winter, you and your family are most likely going to be spending more time indoors. While Spring cleaning is important, it's essential to check that your ducts are clean, so you can enjoy a more comfortable home. If your ducts are filthy, dust can easily build up on your counters and furniture. Fall duct cleaning will allow you to spend less time constantly dusting and more time enjoying the holiday season with friends and family.
If you are considering Autumn duct cleaning, or have any questions about how it can benefit you, call Garner Heating & Air Conditioning or shoot us a text at 512-392-2000 for more information. We would be happy to help in any way we can!