How Does A Heat Pump Work in Winter?
A heat pump is a heating and air conditioning unit in one machine. Heat pumps are generally more efficient and carry smaller energy bills than other heating methods such as gas furnaces. It uses electricity as opposed to gas or oil to move heat to and from you don't want it to where you do.
For example, when the weather is warm, your heat pump removes the warm air in your home to the outside, thus leaving behind colder air and keeping your home at a comfortable cool temperature. When the weather is cold, the heat pump pulls warmth from the air outside and moves it into your home, providing you with heat.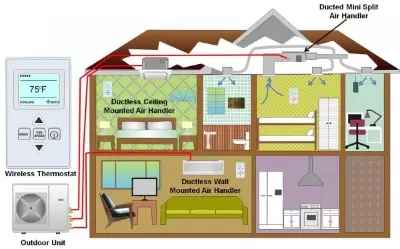 So, if it works by moving heat from one place to another, it's logical to wonder where the heat pump finds heat during the cold winter.
Heat During Cold Weather
You may ask yourself "how does the pump get warmth from cold air?" Good question. The refrigerant is what moves this process along.
Heat moves from one place to another when there is a temperature difference. For example, if you want to get heat from 38°F air, then it must interact with something that is less than 38°F.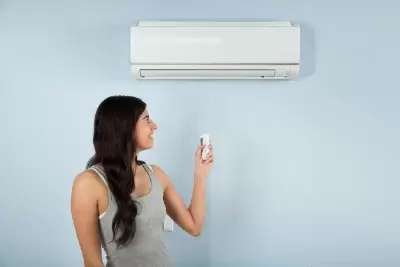 When refrigerant in your heat pump moves through the coils housed in your outdoor compressor, it comes in contact with the warmer outdoor air—warmer than the refrigerant that is. The heat from the warmer outdoor air moves towards the refrigerant and is captured, then circulate to your indoor air handler unit which releases the heat into your living space.
Heat pumps can reliably and efficiently provide your home with heat in above freezing temperatures, and can even pull usable heat from the air in temperatures as low as the 20s! For places with mild winters, like here in Hays County, a heat pump will be able to provide you with all the heat you need to stay warm in the cold. Even if it seems like there is no warmth to be extracted from the frigid outdoor air, your heat pump will come through to keep you comfortable.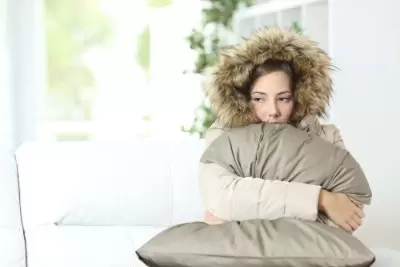 One last thing to mention is that if ice starts to form on the outdoor parts of your heat pump during below freezing temperatures, this does not mean something is wrong. This is only a defrost function. When temperatures are very low, your heat pump will work to defrost the outside components so that they can operate normally.
If you have any questions or would like to schedule a heat pump installation at your home then call Garner today at  512-392-2000 . Visit our heat pump page to learn more about our quality products. We're standing by for all of your heat pump solutions!