Close your eyes and picture the best vacation you've ever been on. I'm sure that you can pinpoint a particular scene or snapshot in time that perfectly sums up how you felt about that trip. You may even have a photo that perfectly captures that exact feeling. You can remember everything about that perfect moment. This is what an HVAC System Benchmark does for you. How do we do this?
While this may not as exciting as your vacation, here at Garner AC we get to do this every day.
After we go through the installation procedures as recommended by the manufacturer, we record a "Benchmark" or snapshot of exactly how that system is operating when it is brand new. This helps us compare the operation year after year when we perform your annual maintenance. (You do have us perform annual maintenance right?)
If there is ever a problem, we can go back and compare our Benchmark results to the current system operation. This helps us know where we're aiming. So now I'm sure you're asking. Why does it matter?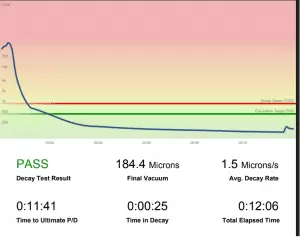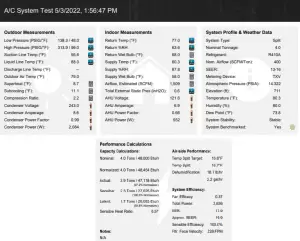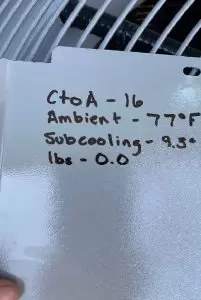 Why is this important?
Well one other reason is that we can perform our maintenance using minimally invasive procedures. We don't have to attach old style gauges to your system to check refrigerant pressures. Using the latest tools and a little math and physics, we can compare your system's operation all the way back to it's best performance: the day it was installed.  This allows us to perform our check of the system with greater accuracy and bring it back to that level of performance. So, what does this help?
Benefits:
Ensuring that we have an accurate benchmark of your system makes it where we can perform the best, correct maintenance to fix or prevent issues. Regular maintenance and service does two primary things for you, the client.
1. It extends the life of your HVAC system
2. A properly running AC is more efficient, and more efficient means a lower energy bill!  So what should you do?
Reach out to Garner AC! But how?
If you want to get your system checked out, visit Our Website to set up an appointment or follow us on Facebook or Instagram. 
If you have a more urgent issue, PLEASE call or text us at 512-392-2000