2 Reasons Why Maintenance Matters To Your Heat Exchanger
You may assume furnace maintenance would be unnecessary in Texas. After all, even during the chilliest months of the year, your furnace won't get the workout it would get in the north.
However, even if you are not using your furnace heavily from season to season, your heat exchanger can still accumulate wear and tear over the years. Not only could a cracked heat exchanger keep your furnace from functioning correctly, but it could also result in dangerous consequences such as furnace fires, and carbon monoxide poisoning.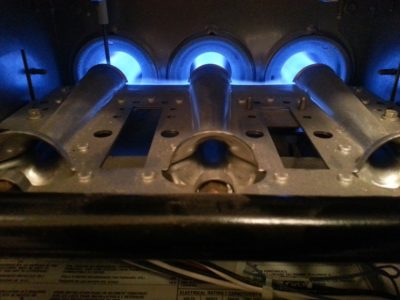 Make sure you're prepared for the winter chill, and make sure your furnace is performing at its best for you and your family!
Carbon Monoxide Poisoning
Any appliance that uses fossil fuels to run releases many toxic gases, including carbon monoxide. If your heat exchanger is working properly, these chemicals will be filtered to the outdoors, rather than within the furnace or your home.
However, if there is a crack in your heat exchanger, these gases will not be filtered adequately, and may instead be released into your residence. Carbon monoxide is incredibly dangerous because it is an odorless, tasteless, colorless gas that can make you extremely sick and even kill you if not addressed properly. Though you may have a carbon monoxide detector installed in your home, it is best to prevent it from going off! To keep carbon monoxide from circulating through your home due to a cracked heat exchanger, be sure to schedule regular furnace maintenance!
In order for a crack to form in your heat exchanger and carbon monoxide poisoning to take place, a few situational requirements must occur. First, there must be poor combustion from the burner which leads to the buildup of CO in the heat exchanger. Second, there must be poor clean air ventilation in your home or apartment building. These components allow CO to build up and make its way around your home, putting you and your family in danger.
Furnace Fires
Aside from your furnace functioning improperly, a crack in your heat exchanger could lead to a disastrous fire. Because uncombusted gas inevitably builds up in your heat exchanger until it can be released to the outdoors, a crack in your exchanger would release multiple toxic chemicals into the air you breathe. Worse, if they mix with air within you household, the reaction could result in a fire.

These fires are incredibly unpredictable, so it is essential to make sure your furnace is in top shape in time for the winter season! Furnace fires are not only dangerous, but repairing the damage they cause to your home can also be very expensive. Don't take the risk—be sure to schedule annual maintenance check ups to prevent furnace fires.

While handling a cracked heat exchanger can be a frightening ordeal, Garner Heating & Air Conditioning is here to help. With three decades of business under our belt, we can assure that you will receive the highest quality heating service possible at a reasonable price. Call us at  512-392-2000  so we can answer any questions concerning your furnace!

Benefits of Duct Cleaning » « HVAC Maintenance