Poorly Maintained AC Systems Can Lead to Major Expenses
Just like our bodies, our HVAC systems require maintenance to stay healthy. Over time, your AC unit will lose efficiency through regular wear and tear, so it's important not to neglect its annual maintenance. Without regular checkups, you may pay the price with costly repairs or even a premature system replacement.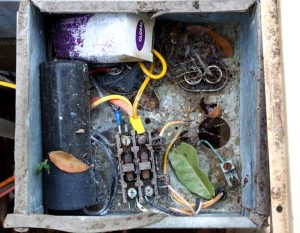 3 Ways an Inefficient AC System Will Cost You
High Energy Bills
Though you may think you're saving money by skipping annual maintenance, this may not be the case in the long run. An inefficient system has to work harder to produce your desired level of comfort, unnecessarily wasting resources that could be conserved with regular maintenance. Because your system is working harder than it needs to, that extra energy use translates to a higher monthly bill. Every year that you skip regular maintenance checkups, your system loses about 5% of its overall efficiency, costing you more and more each year. And to make matters worse, missing a maintenance may even void your warranty!
Frequent Repairs
Over time, the wear and tear of regular use will cause your system to break down, and this will happen a lot sooner if you skip your yearly maintenance. If your AC unit has had a series of unforeseen issues, it's a clear sign you have an efficiency problem. Regular maintenance can reduce your repair needs by up to 75%, saving you hundreds, or even thousands, of dollars over the years!
Premature Replacement
While your AC system will need to be replaced eventually, a well-maintained and efficient system will last a lot longer than a neglected system. In fact, if you have an inefficient AC system that has gone too long without a maintenance checkup, you could find yourself buying a new AC unit up to five years sooner than necessary!
Think you might be paying the price of an inefficient AC system? Give Garner Heating & Air Conditioning a call or text us at (512)-392-2000 right away. We'll solve your problem quickly and effectively—satisfaction guaranteed!