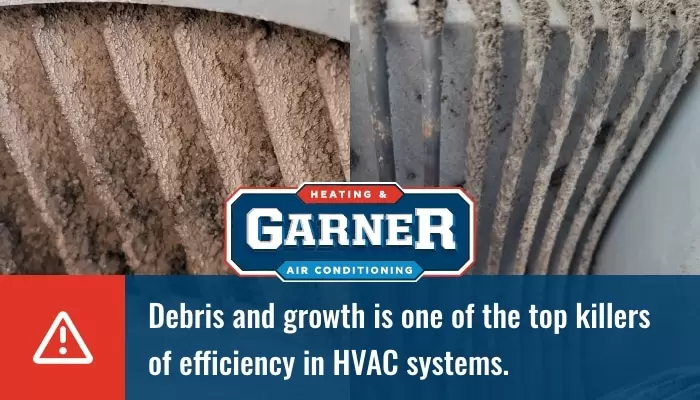 The Smell of Winter –Ryan Peterson
Ah, the smell of winter. The Firs and Pine Trees start to show up, Christmas cookies, ginger bread houses, ham and turkey. We all have smells that we love this time of year. But this time of year also brings about the need for heat.
It's cold (or supposed to be cold) outside, and you go to turn on your heater for the first time and you get that well known smell, the smell of your heater starting for the first time. We call it "the Smell of Winter" but did you know that the smell we associate with our heaters first sign of life is dirt and biological growth being burned off your equipment?
The brutal Texas summer has caused your HVAC system to work double time this year and if your system has the "smell of winter" you probably have dirt and growth in your system that has crept in through leaky ductwork or inadequate filtration. This debris and growth is one of the top killers of efficiency in HVAC systems. It builds up on your blower reducing the amount of air moved through your system. It sticks to heat exchangers in furnaces and prevents heat transfer to your airflow. This causes the system to not heat your home very well and can cause equipment failures. Just 1/32" of an inch of dirt can diminish your systems airflow by 20%. It isn't good.
Luckily at Garner AC we love finding and fixing these problems before they become big ones. If you have encountered "the smell of winter" give us a call and we will be happy to send out a technician to look over your system and find out where this debris is getting into your system.